noasobi essey scene02
"Lullaby"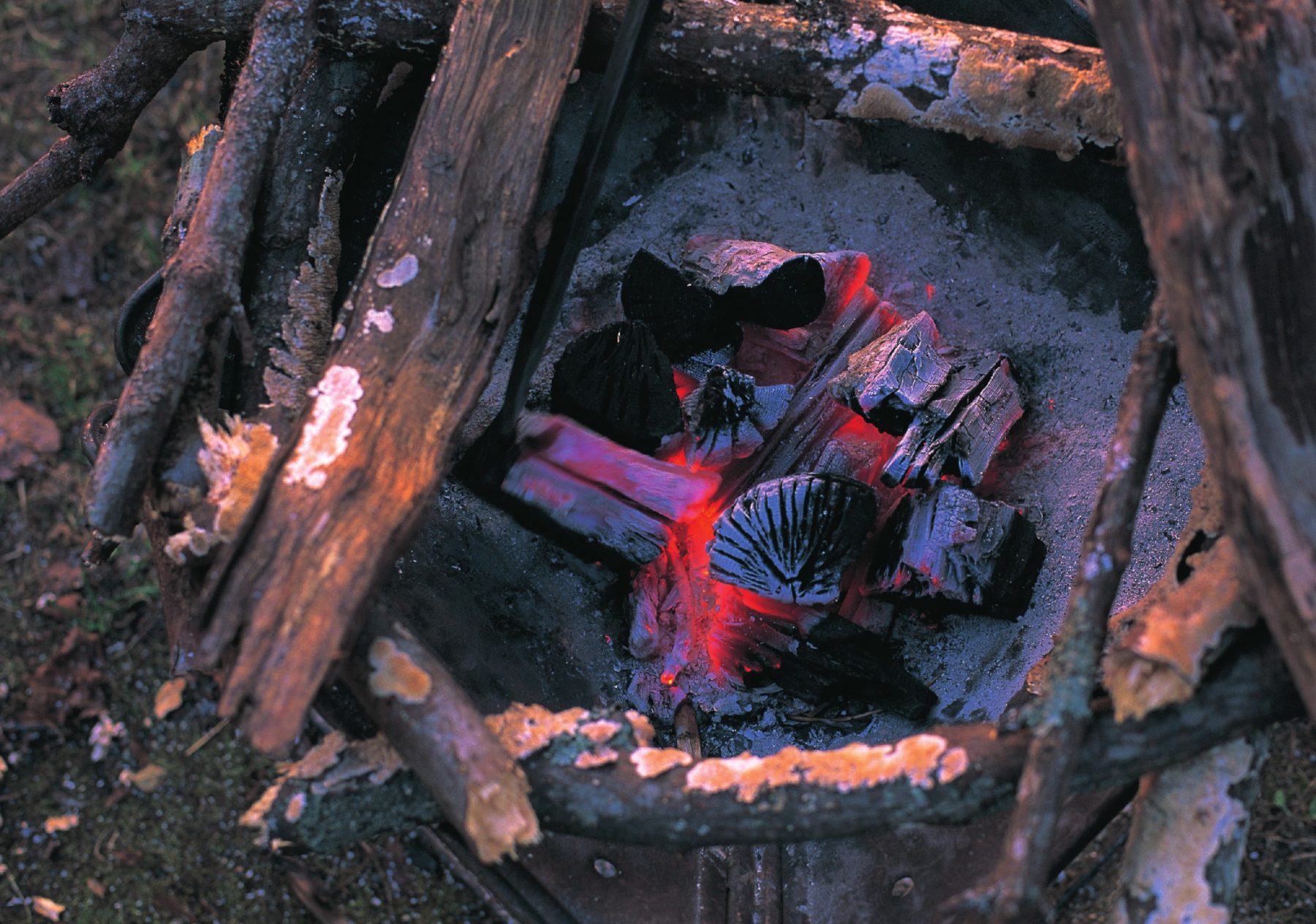 I've been camping for ages.
I've known and used many kinds of camping gear in my time.
Today, only the most basic tools remain on my shelf.
A tent for one and for two, a Titanium Cooker, two stoves, two lanterns, a small table and chairs.
Also a Small Fireplace and a down sleeping bag.
Of all these, the one I have cherished the longest is the Fireplace.
It has accompanied me on my travels throughout Japan.
Perhaps because it has been washed by the tides, dry driftwood from the beach burns slowly, without smoke.
Its quiet fire is the perfect companion for a long night.
Deadwood picked up in the forest is very talkative.
It burns so energetically and sounds so many notes that it's just the thing for a night of solitude.
And then there's wood charcoal, made the old-fashioned way from old barrels and Zelkova wood.
Charcoal fires are as tranquil as a lullaby, gently warming into your heart.
On cold, quiet nights, as the fire makes it way through the growth rings etched in the charcoal,
I hold my hands up to its warmth and silently compare the years of my life to its.
From time to time, as the wind blows over the fire, spark fly and a symphony of flames, blue, yellow, orange and red rises up.
Nothing can comfort me as much as a charcoal fire.
 
 
 
Published "Snow Peak Outdoor Lifestyle Catalog" in 2009.
This series reprints the articles published in the Snow Peak Outdoor Lifestyle Catalog since 2004.